How to Download a File from Blackboard to Desktop
Option I: Downloading a file from Course Content
1. Click on the title of the file that you wish to download.
2. If it's a Word document, you will be prompted to Open or Save the file. Click Save. If it's a pdf, the file will open and you can choose the Save option from the menu or the Adobe Reader toolbar. Once you click on the save option, follow the prompts to save the files to your desired folder.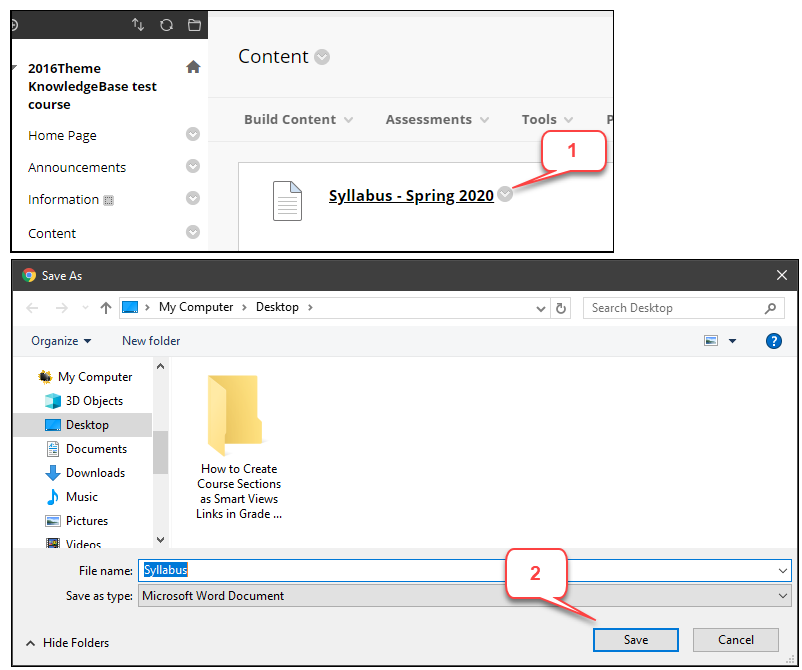 Option II.  Downloading a File from Content Collection
1. Go to Control Panel.
2. Click Content Collection.
3. Click the Course link (the first link).
4. Click on the grey-action link beside the file to be downloaded.
5. Select Download Package.
6. Click Save in the pop up dialog box. The file will be downloaded to the selected folder.