How to Create Question Pools
Large question banks in Blackboard can slow down or even crash the system. Creating multiple smaller question pools can mitigate the problem.
Once the pools have been created, they can be used to create new tests.
Part I: Creating question pools
In the Control Panel, click Course Tools, and select Tests, Surveys, and Pools.
Select Pools.
Click the Build Pool button.
Enter a name for the pool. You can also enter a description and any instructions for the pool. Click Submit.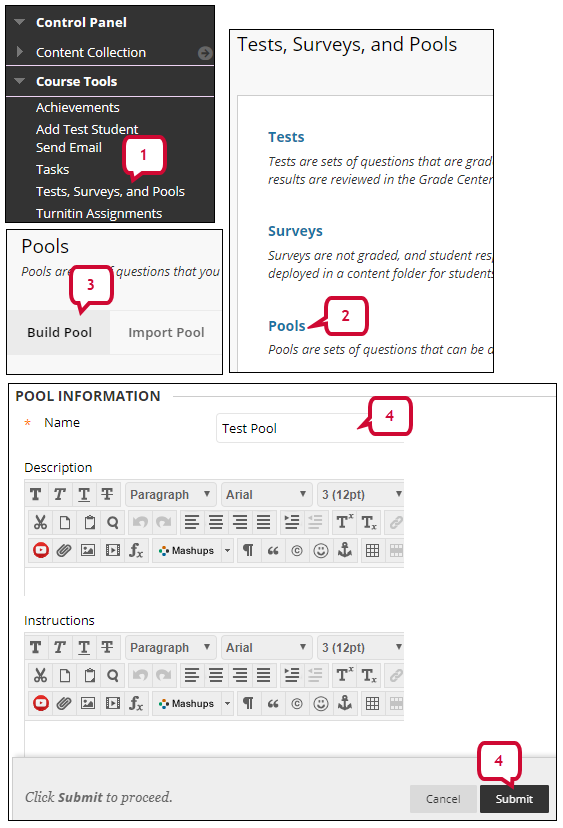 Part II: Adding Questions to the Pool
From the "Pool Canvas" page, click the Find Questions button. The Find Questions window will open.
By default, the questions from all pools and all tests will be listed in the Find Questions window. To filter questions, deselect the All Pools radio button, click Tests and check the box for the test with the desired questions. This will filter the questions into a manageable list. Likewise, you can filter questions by category, topic, question type, keyword, etc.
Click the check box to select the questions to include in the pool.
Click Submit. Continue to create pools until all questions are contained in pools.
Note: Keep pools to less than 200 questions.