How to Access/Grade Turnitin Assignments Created in Old Version
UH started using an updated version, Turnitin LTI, in Blackboard. We strongly recommend using the Turnitin LTI, as the support for the old version is limited. How to Create a Turnitin Assignment Using the New Interface
However, if you already created all Turnitin assignments in the old version this semester, you can NOT see a "Turnitin Assignment" link under the Blackboard Course Tools. You must use the steps below to access and grade students' submissions.
Click View/Complete under the Turnitin assignment name.
Click the Messages tab at the upper right-hand corner.
Click the Assignment Inbox tab to see students' submission.
You can see students' submissions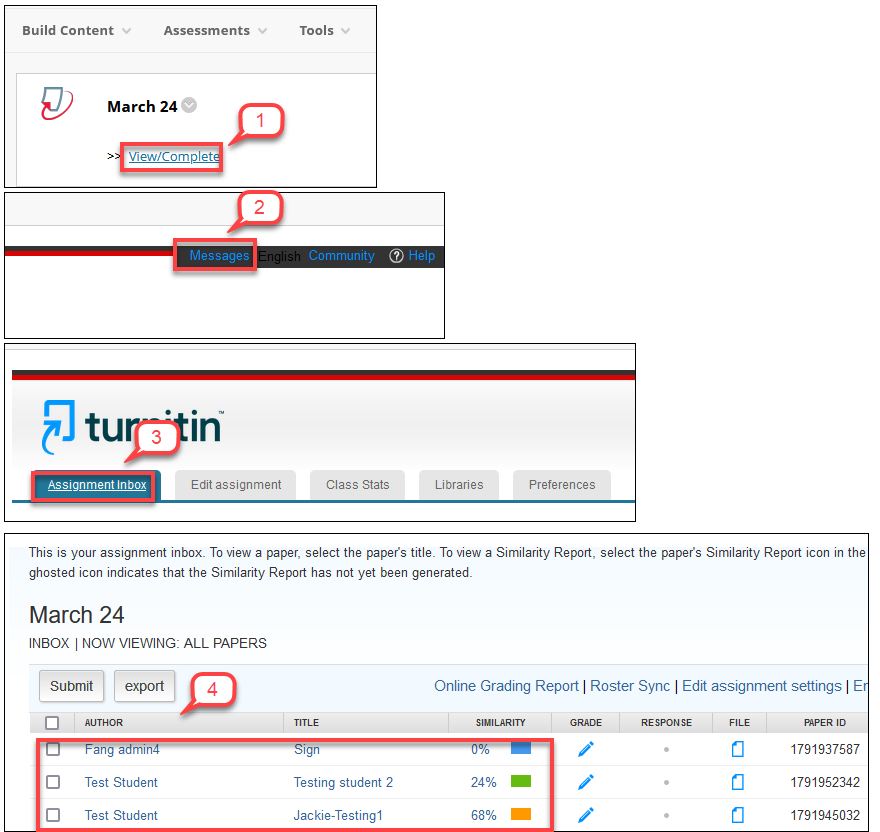 Note: When you delete an old Turnitin assignment, the grade column and the submissions associated with it are automatically deleted from the Grade Center in Blackboard. If you need to retrieve the data, you can contact the Turnitin support team, or you can log directly into turnitin.com to access your courses and assignments. If you have never used Turnitin before, you can set up a password by using 'Forgot your password' option.