How to Create a Blackboard Collaborate Session
Blackboard Learn has a built-in virtual classroom system called Blackboard Collaborate. You can use Blackboard Collaborate to meet with your class synchronously at a predetermined time. You can also record lectures in Blackboard Collaborate and have students view them at their convenience.  Follow the instructions below to create and deploy a Blackboard Collaborate session.
Step I: Schedule a Session
Go to Control Panel > Course Tools > Blackboard Collaborate.
Click the Create Session button.
Edit the session name, if desired.
Set the Start Date and End Date.
Edit other settings as desired.
Click Save to create the session.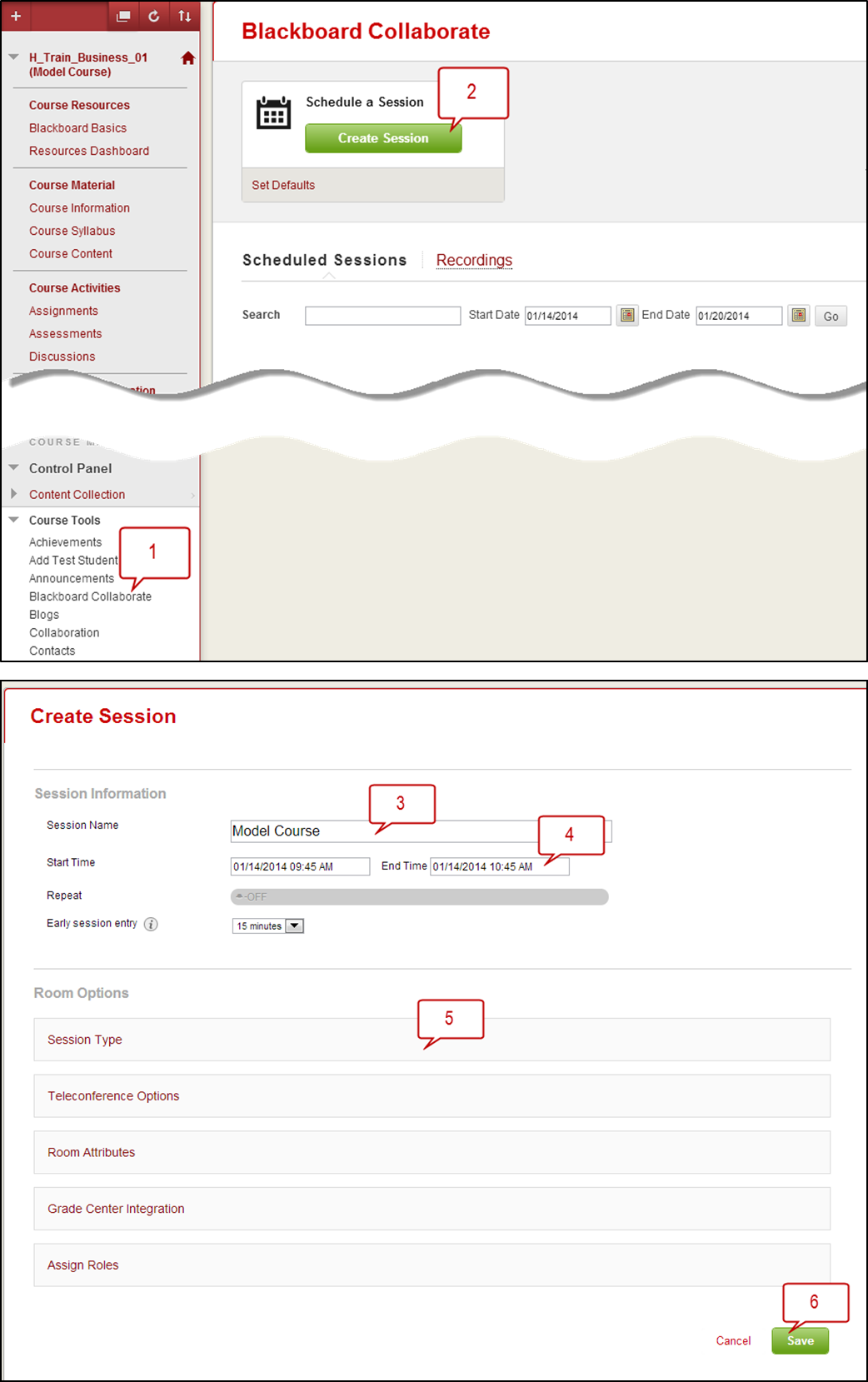 Step II: Deploy the Session
After the session has been created:
Click on the action link next to the session title and select Add Link.
Select the content area where you'd like the Blackboard Collaborate link to display.
Enter any optional instructions or display dates.
Click Save to populate the session in the content area for students to access.