Flipgrid: How to create a topic and share the link
Create a group for your class
Create a group for your class. Within a group you will create discussion topics that the students can respond to.
Once logged in you should see the Discussion page https://admin.flipgrid.com/manage/discussion.
Click Groups.
Click Create a Group.
Enter your class name for the Group Name.
Optionally you can rename the join code URL that you will share with students.
Student Email should be selected under Add Students.
Click
Add the school email domains: @central.uh.edu, @uh.edu, @cougarnet.uh.edu.
Click
If you have existing Flipgrid topics that you would like duplicated to this new group you can do this now or click Skip for now.
Click Go to Group.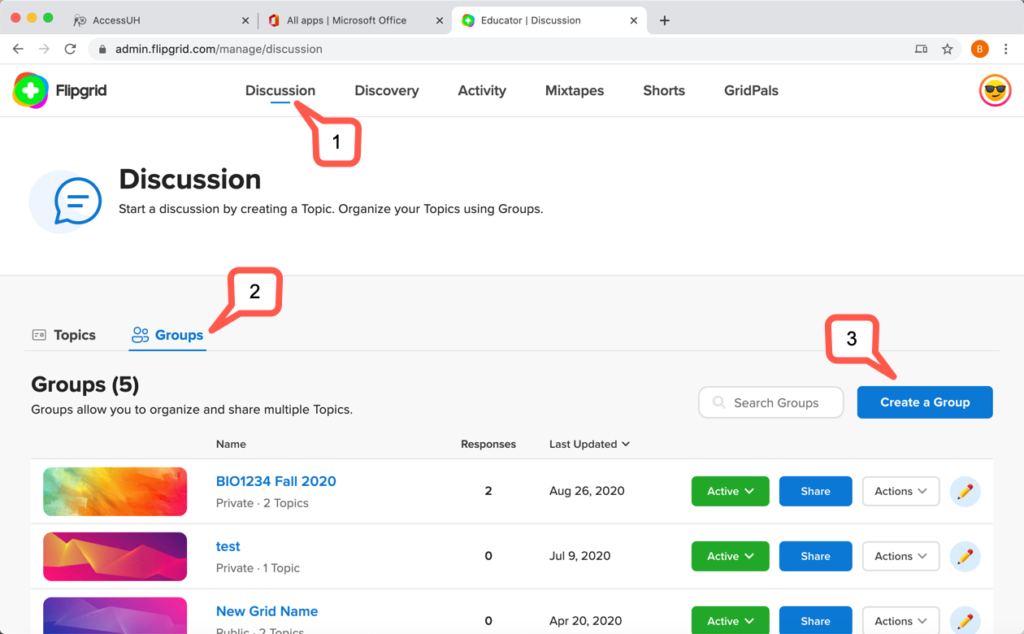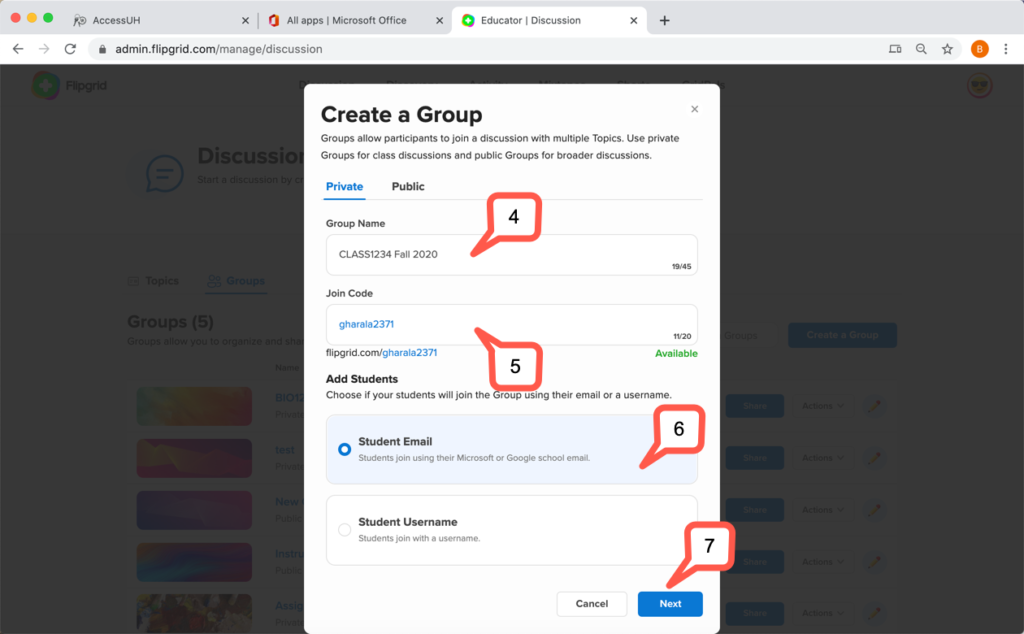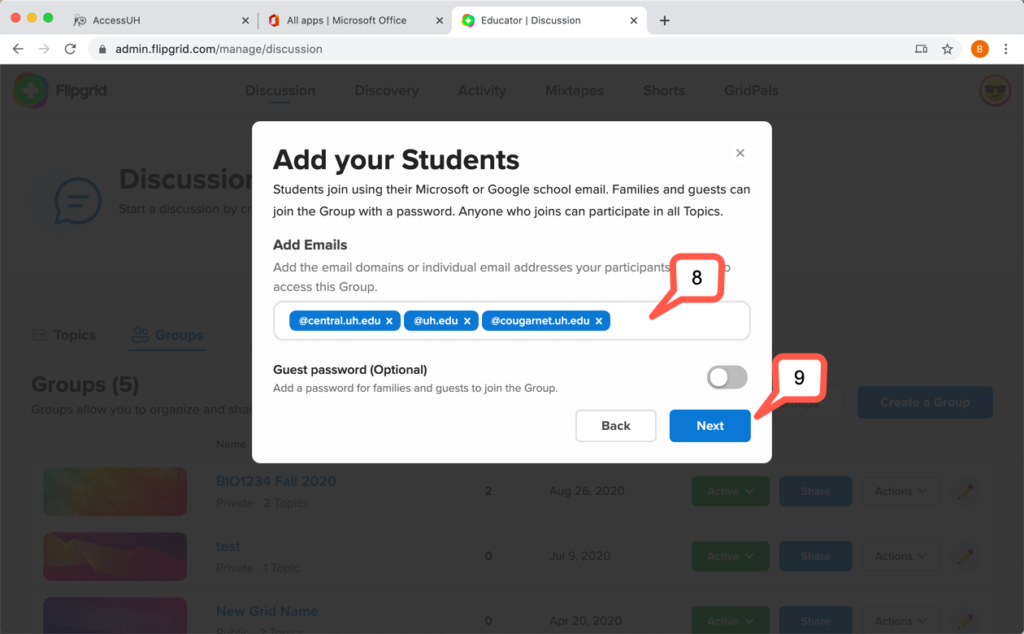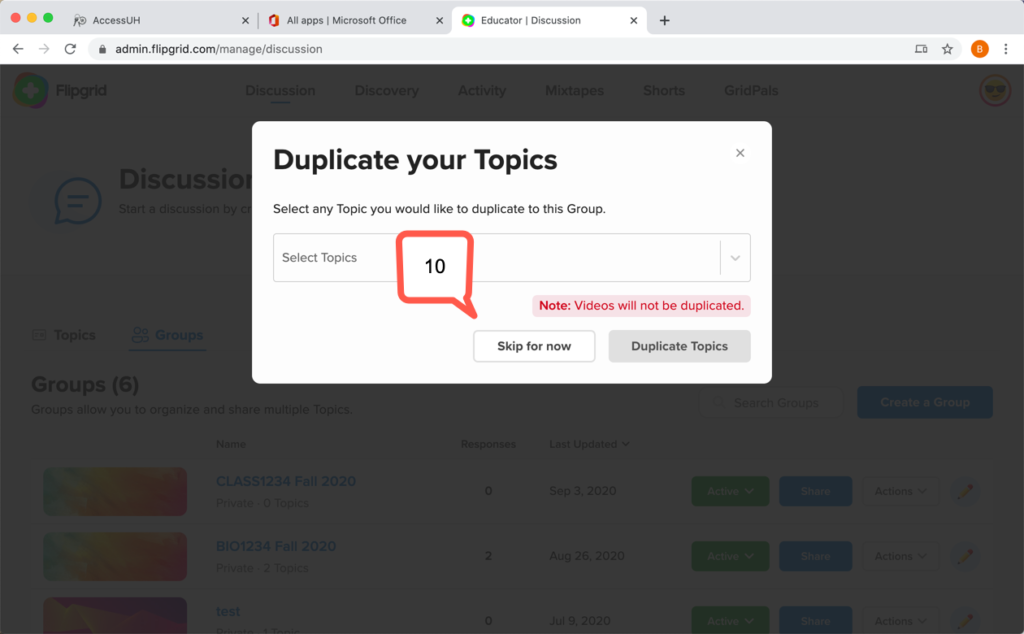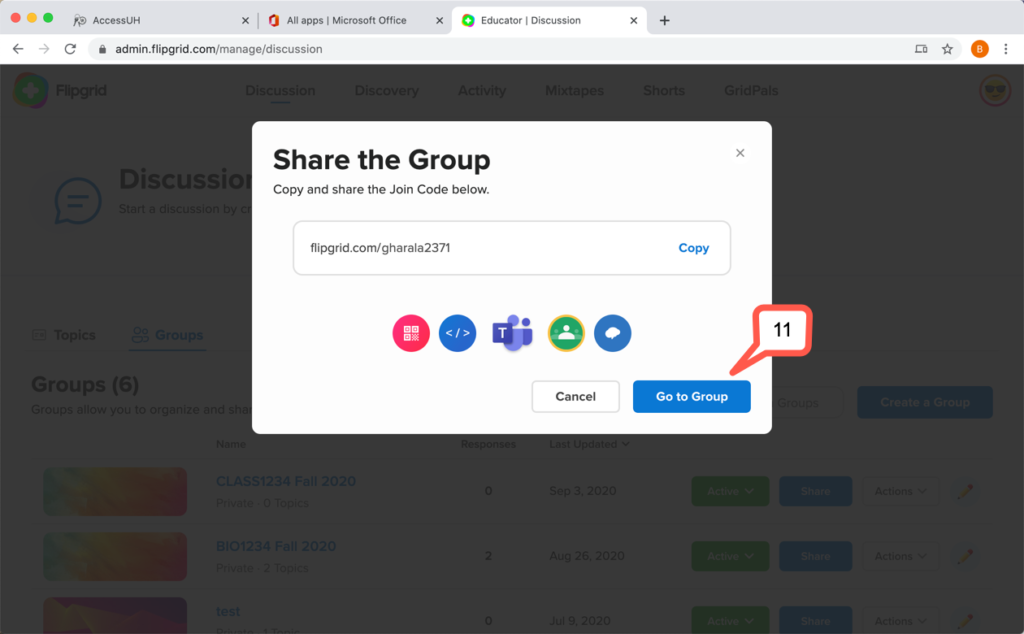 Add a topic to send and receive videos
From the Discussion page select the group where you want to add a topic. https://admin.flipgrid.com/manage/discussion
Click Add a Topic.
Enter the Topic Title, Prompt, and Recording time limit for a video response.
Optionally enable Video Moderation if you want to review videos and activate them before they become visible to other students in the class.
Click Create Topic.
Click All Set!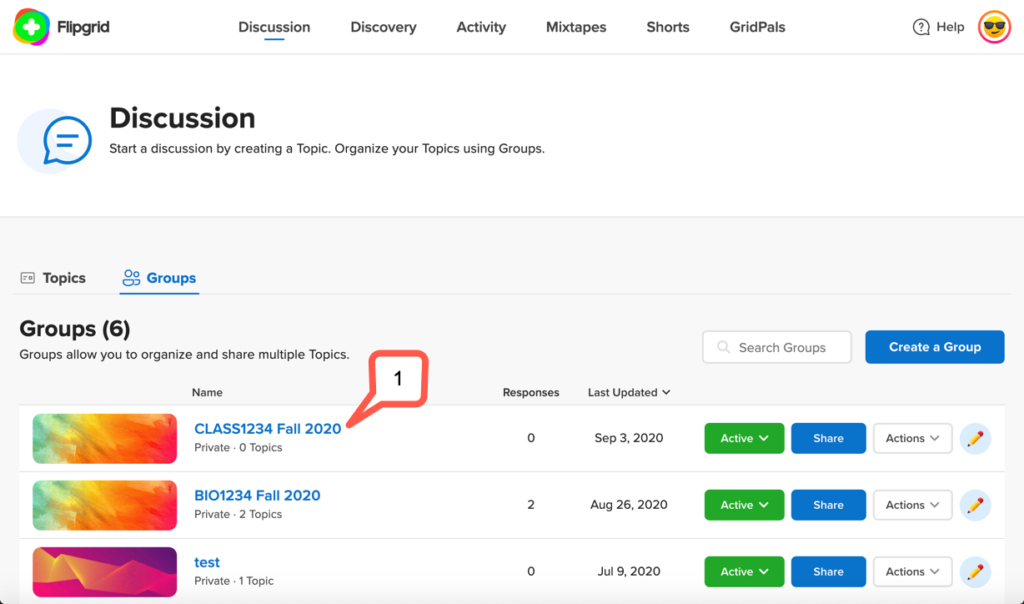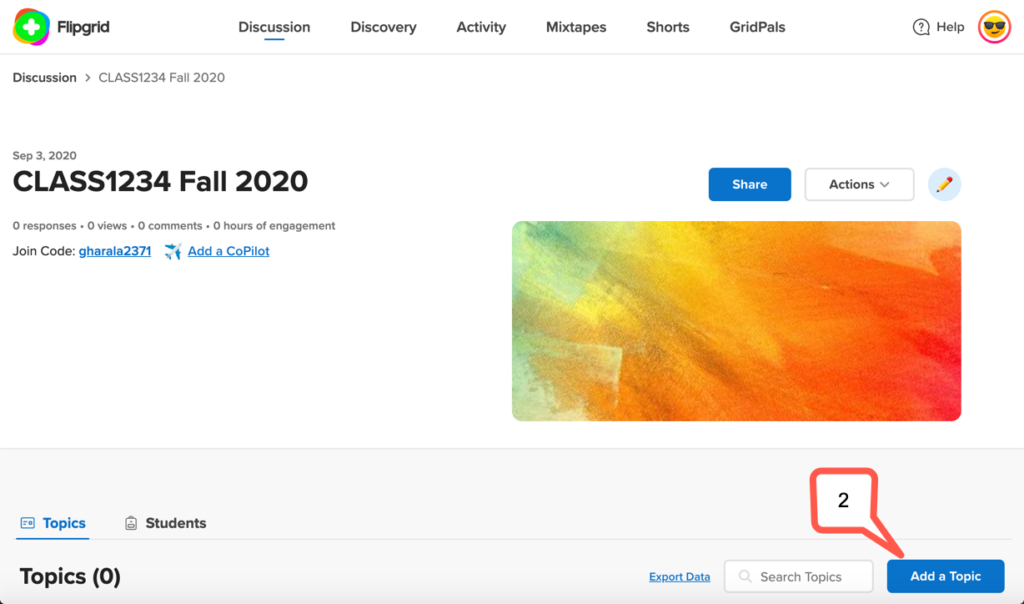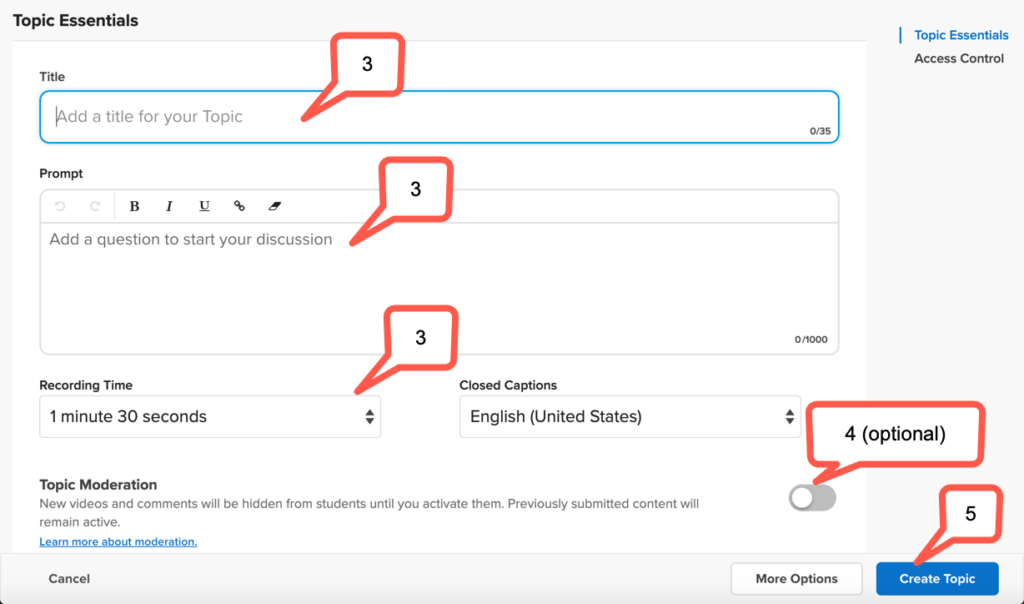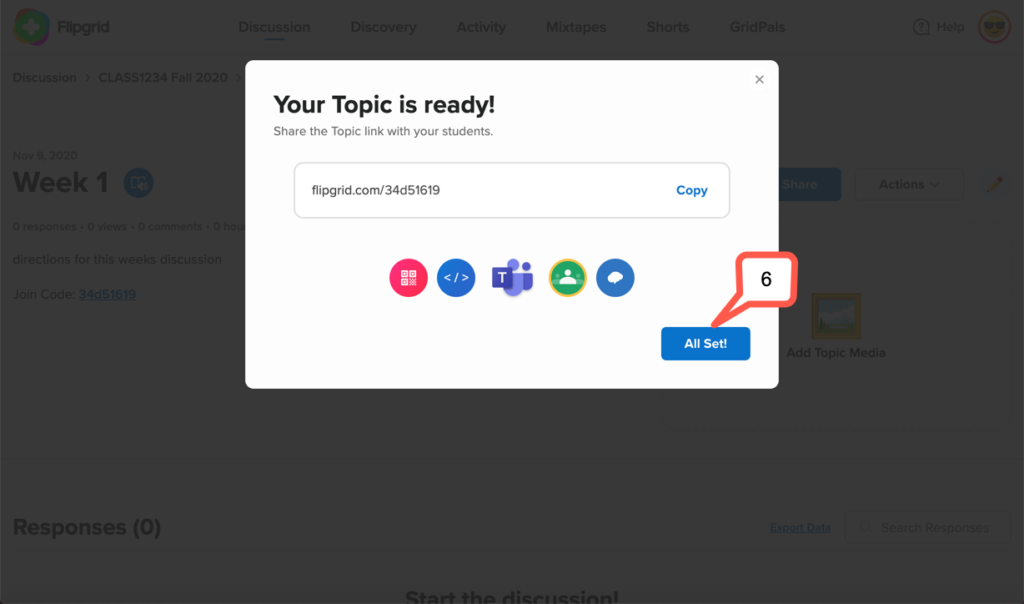 Share the link
You can use the share button to share a link to a topic or share a link to the group. The topic link will only show that topic. The group link will show all topics within that group. Videos can be viewed by anyone with the link and a uh login. Make sure to share the link only with your class.
Navigate to the Group or Topic you want to share. https://admin.flipgrid.com/manage/discussion
Click the Share button next to the Group/Topic you want to share.
Click
Share that link with your students.
Note: Students should login with Microsoft using their @cougarnet.uh.edu account.