How to Make the Sign-Up Sheet Available to Students
Note:  Before students can access and select a group they want to join, you need to create Self-Enroll Group.  How to Create Self-Enroll Groups

Once you have created the self-enroll groups, you'll need to add a "Group Sign-Up" link in your course to allow students sign up a group.  You can add this link either in Course Menu or in the Course Content.
Option I.  Course Menu
Hover over the + icon at the top of the course menu until the drop-down options appear.
Select Tool Link.
In the "Name" field, add a name. e.g. Group Sign-Up.
In the "Type" field, select Groups.
Select the check box Click Available to Users.
Click Submit.
The "Group Sign-Up" link is added into the Course Menu.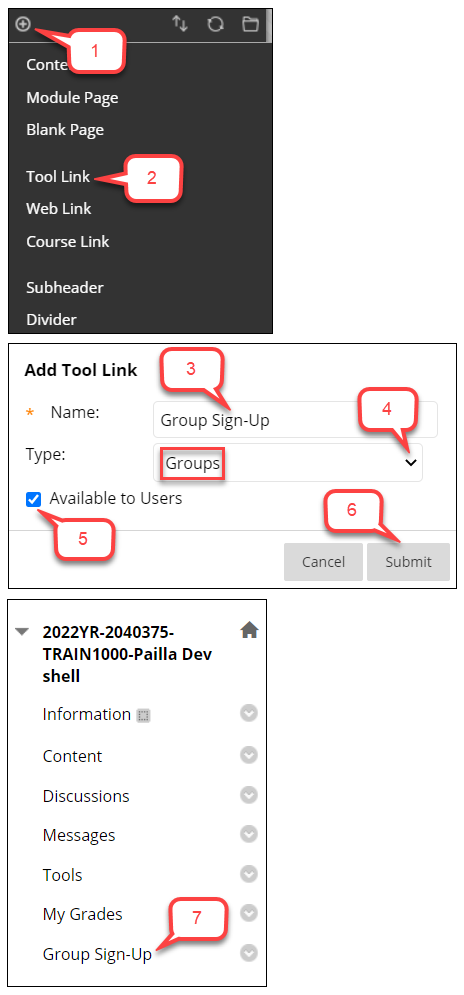 Option II.  Course Content
Locate a course content page, select Tools, and click Groups.
Click the radio button Link to a Group or Group Set.
Select the group you want to link to from the group sets listed and click Next.
Enter any instructions for students in the text field and click Submit.
A "Group Sign-Up" link appears on the Course Content page.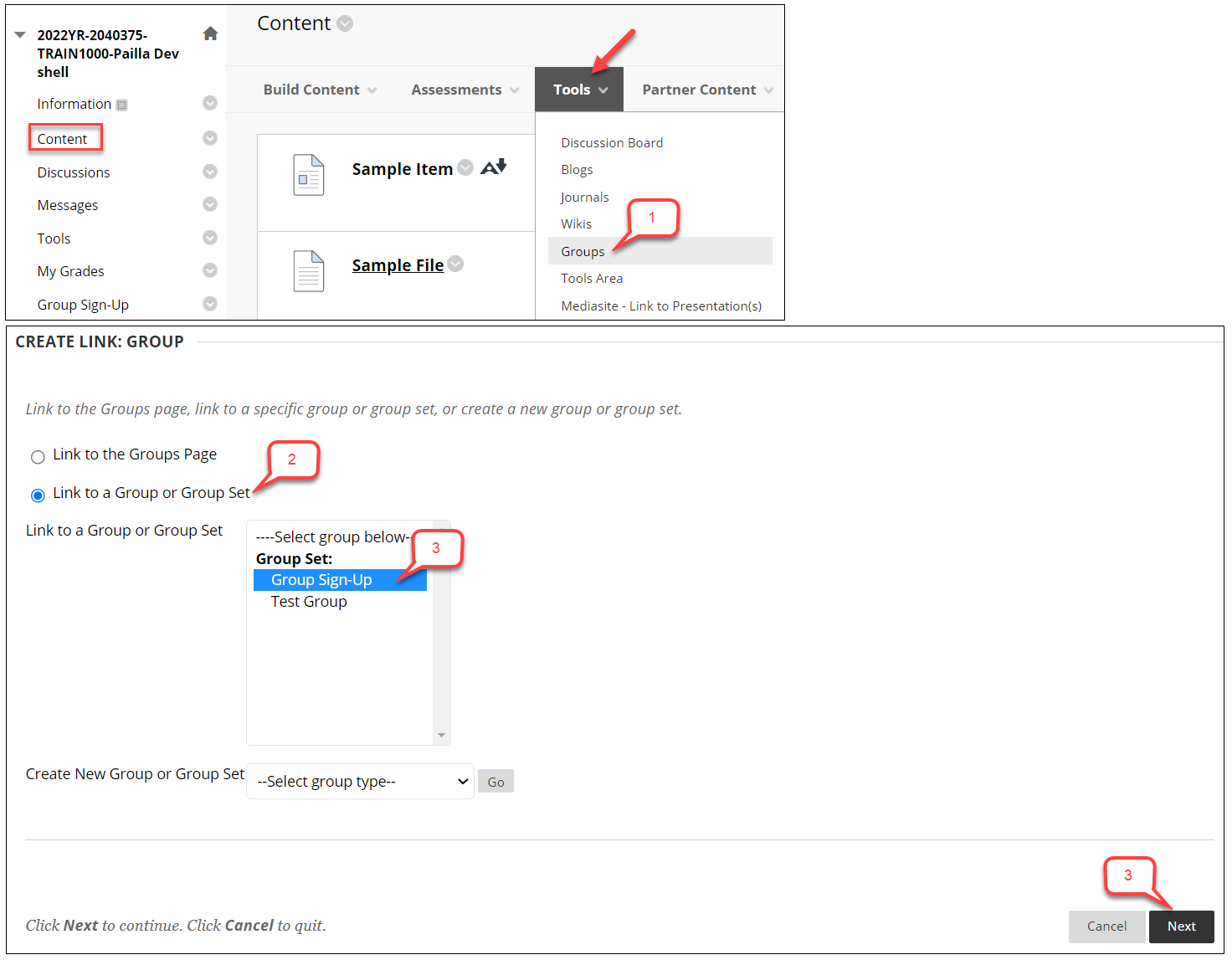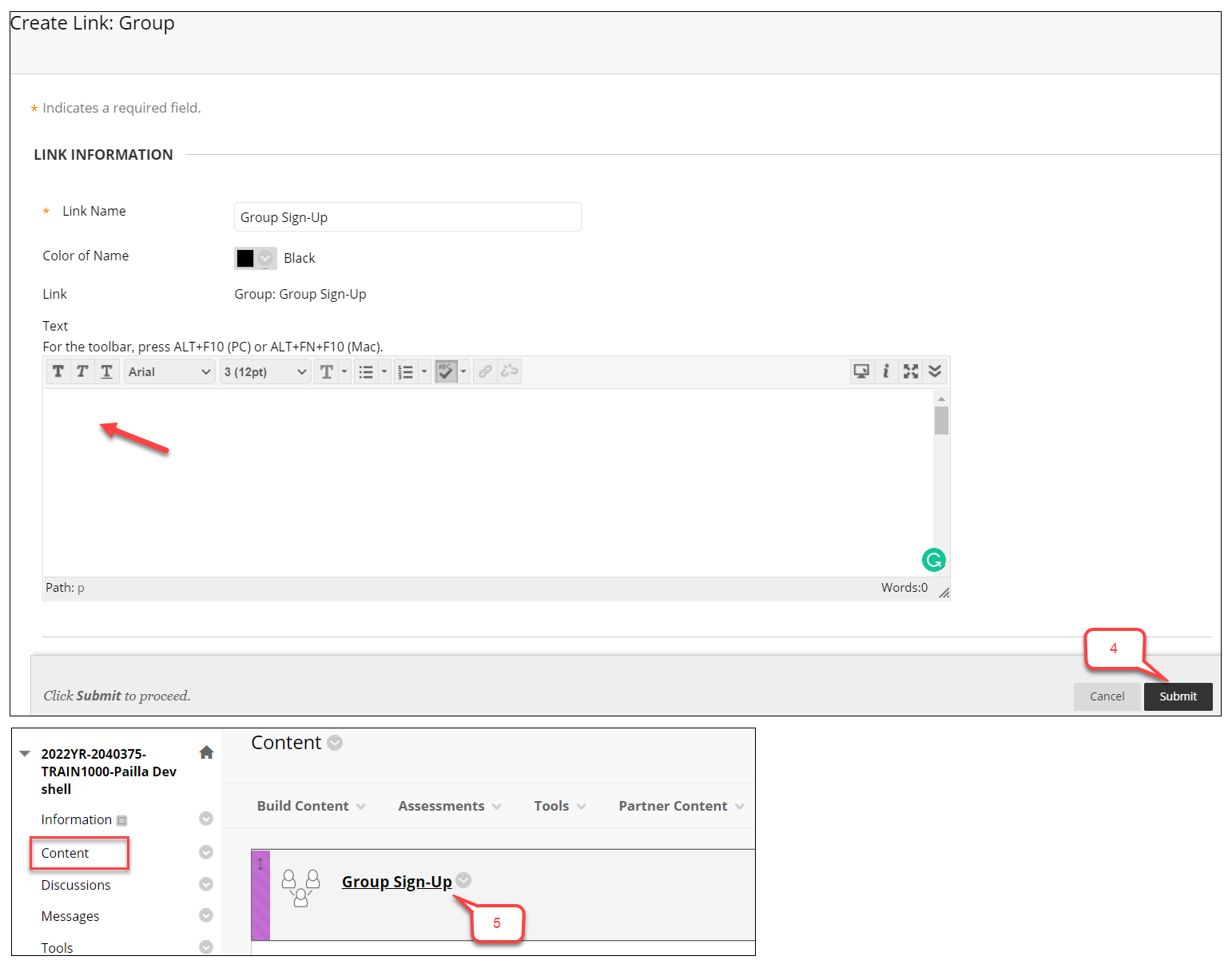 How Students Enroll a Group
Click Group Sign-Up Link either in Course Menu or Course Content
In the Sign-Up Sheet, a page with all group is listed. Click to sign-up button to select a desired group.
Note: Groups that are already full will not display a "Sign Up" button.
The student's name is shown under the Group Properties.
Once students join a group, a "My Groups" link is added to students' Course Menu.