How to Organize Content Collection
Several things will help keep your Content Collection organized. Click the link to open a handout on Content Collection Best Practices.
One good rule of thumb is to organize your Content Collection to mirror your course content. For example, if you organize your course in week-by-week folders, you can organize your Content Collection in the same way. To do this:
From Control Panel, click Content Collection >Select the first link which is the same name as your course.
Click Create Folder.
Enter a name for the folder (e.g. Week One) and click Submit. Repeat step 2-3 as necessary to create multiple folders.
Once your folders are created, check the boxes to select the files you want to move into the Week One folder, for example.
Click Move.
In "Destination" section, click Browse.
Select the desired folder, e.g. the Week One folder.
Click Submit.
Click Submit again. The files will move into the selected folder.  Repeat these steps until all files are moved into the appropriate folder.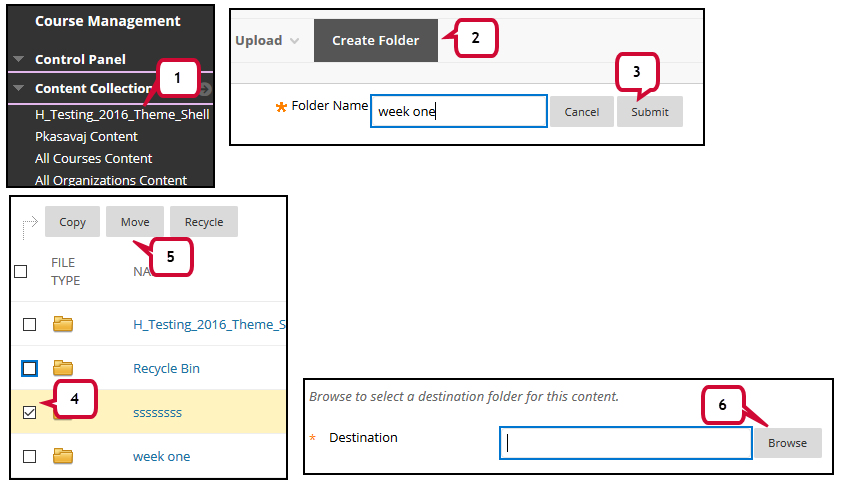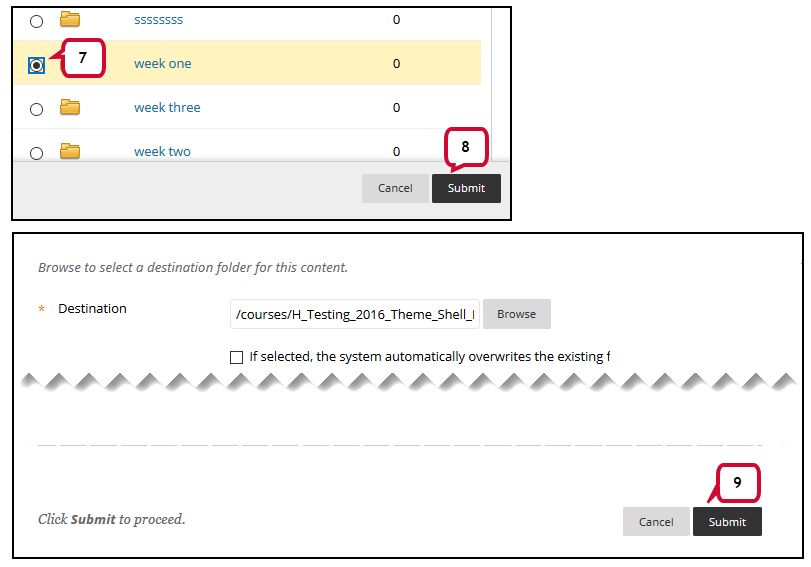 Here are some additional demonstration videos to help you manage your Content Collection: