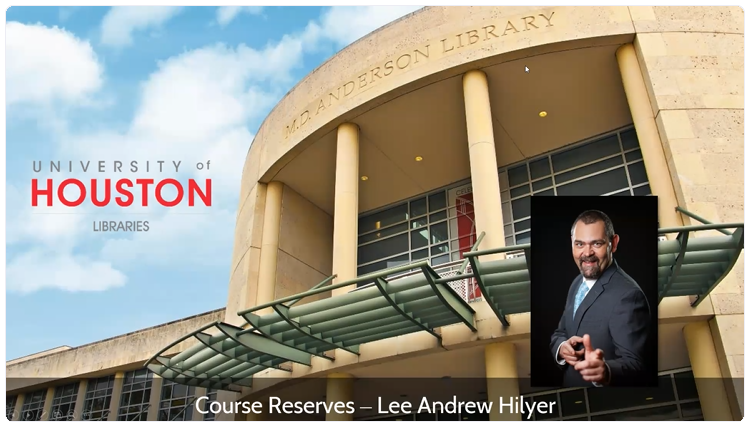 The University of Houston embraces the diversity of students.  Faculty are also aware the importance of creating the course contents which are equal access for all students' learning needs and styles.  To prepare faculty in creating accessible course content, the Faculty and Departmental Instructional Support (FDIS) office organized an "Accessible Course Content – ARES Course Reserves and PDF Best Practices" webinar which was presented by Lee Hilyer and Taylor Fayle on July 10.
Lee Hilyer, Head of Information and Access Services at UH Libraries, gave an overview of the ARES Course Reserves system.  Through this system, faculty can hold course materials for student in physical or electronic format.  He also demonstrated how faculty can access Course Reserves within Blackboard to manage materials and post electronic items.
Taylor Fayle, Instructional Designer in FDIS office, discussed best practices for creating and scanning PDF documents.  He also demonstrated how to install Adobe Acrobat DC, enabling the Acrobat Accessibility checker to get accessibility report and fix the related issues, as well as Initiating Optical Character Recognition (OCR) on a scanned document.
For those who were unable to join, this webinar was recorded and you can click this link to view the presentation.