There's no time like summertime to learn something new.  Lynda.com has a wonderful video series, Creating Accessible Documents in Microsoft Office, which can help you learn the various ways to make your course materials more accessible.  If you haven't heard yet, accessibility is an important new initiative at the University of Houston which we hope faculty and staff will embrace wholeheartedly. As you make adjustments, keep in mind that simple tweaks can make the world of difference to those with physical or learning impairments.
The video series can be accessed by logging into accessuh.uh.edu and clicking the Lynda.com icon. It looks like this: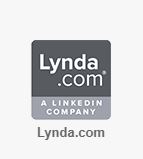 Once you click on the icon, you will be automatically authenticated.  Search for the title on the course, Creating Accessible Documents in Microsoft Office.
By the way, Lynda.com videos are available to all faculty and staff this year, so take advantage!
If you have any questions about accessibility, please reach out to your College Instructional Designer or email fdis@uh.edu.